Programmet for NOFE-konferansen 2017 er klart!
Program NOFE 2017 updated 03.11.2017
Parallel Sessions updated 03.11.2017
Praktisk info:
Posterpresentasjoner: Posterpresentasjonen foregår i Margarinfabrikken 1 onsdag 8. november. Presenterende forfatter må være til stede mellom 11.30 og 12.30.Posteren skal fortrinnsvis være i portrettformat og ha maksimal størrelse 90×120 cm. Husk å bruke en skriftstørrelse som kan leses godt på avstand.Posteren henges opp tirsdag 10.15-11.00 og hotellet vil bistå med tape/oppheng pga. veggens struktur. Posteren henges på angitt plass på vegg i Margarinfabrikken 1.
Muntlige presentasjoner:Foredraget skal leveres i elektronisk format ved registreringen tirsdag 7. november mellom 10.15 og 11.00.Beregn ca. 10 minutter til selve foredraget og 2-4 minutter til spørsmål.Foredragene kan foregå på norsk eller engelsk. Dersom foredraget presenteres på norsk, kan slides med fordel presenteres på engelsk av hensyn til engelskspråklige deltakere.
In English:
 Poster presentations: The poster presentations will take place in the room «Margarinfabrikken 1» Wednesday 8 November. The presenter must be present by the poster between 11h30 and 12h30. The poster should preferably have a portrait format with maximal size 90×120 cm. Please take care to use a font size that can easily be read from a distance. The posters should be mounted in the time span Tuesday 10h15 – 11h00. The hotel will provide you with adhesive tape due to the structure of the wall. Please mount your poster on the designated space in the room "Margarinfabrikken 1".
Oral presentations:The presentation should be delivered electronically at the registration desk Tuesday 7 November between 10h15 and 11h00. Please plan for about 10 minutes of the presentation and 2-4 minutes for questions. The presentation can be in Norwegian or English. If the talk is in Norwegian, it would be helpful if the slides are in English, for the sake of our English-speaking participants.
---
Presentasjon av keynote speakers på den 24. NOFE-konferansen i Tromsø 7.-8. november 2017:
Camilla Stoltenberg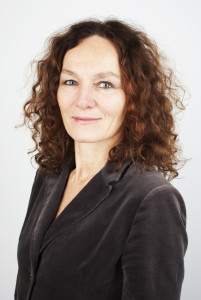 Camilla Stoltenberg, Dr.Med, is Director General at The Norwegian Institute of Public Health, Oslo, Norway. She is the leader of HelseOmsorg21-board and Professor II at Bergen University. In the period 2002-2012, she was leader for the National FUGE-platform "BioHealth", and she has a crucial role in the project of National Health Registry of Norway that aims to modernize the health registry in Norway.
Kristian Hveem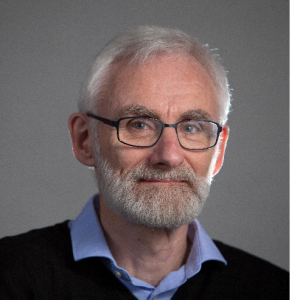 Kristian Hveem, Professor, leader of the HUNT Biobank and the CONOR biobank, and he holds the chair of the K.G. Jebsen Center for Genetic Epidemiology that is affiliated to the Department of Public Health and General Practice at NTNU, Trondheim, Norway. The center is studying genetic variations in populations to improve the understanding of reasons for illness and Health.
Anne Tjønneland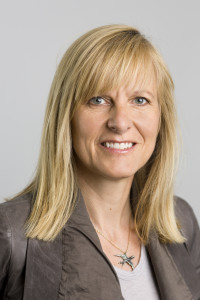 Anne Tjønneland, MD, PhD, DMSc, Professor at The Danish Cancer Society Research Center is head of the unit "Diet, Genes and Environment", and PI in the prospective study "Diet, Cancer and Health" and the study "Diet, Cancer and Health Next Generations"
Magne Thoresen
Magne Thoresen, PhD, Professor and research group leader at the Department of Biostatistics, University of Oslo, Norway.
Øvrig plenum: SFF ved Siri Håland
---
Kjære NOFE-medlemmer/ Dear NOFE members
Velkommen til den 24. NOFE-konferansen i Tromsø 7.-8. november 2017. Temaet for årets konferanse er New frontiers in epidemiology. Magne Thoresen, Kristian Hveem, Camilla Stoltenberg og Anne Tjønneland vil delta med inviterte foredrag.
Redusert påmeldingsavgift er tilgjengelig ved påmelding innen 14. september 2017. Frist for innsending av abstract er 8. september 2017. Se detaljer om abstract her.
Til deg som skal planlegge turen til Tromsø:
NB! Hotell må bestilles separat. Konferansehotellet 

(Clarion hotel The Edge) har redusert pris for oss (NOK 1190 per natt, hvis bestilles før 6.sept). Kontakt hotellet på epost for booking (

kine.konst@choice.no

– ref nr 11808).

Hvis du skal delta på 

EPINOR sitt årlige møte, husk a booke ekstra netter 8-10 nov, og gi beskjed til hotellet at du er EPINOR-medlem.
Konferansen åpner 7.nov kl.10.15 for registrering,  (det faglige programmet starter kl 11.00).
Konferansen avsluttes 8.nov kl 16.00.
(NOFE gir full refusjon ved avbestilling før påmeldingsfristen går ut 23. oktober. Avbestilling etter denne fristen gir refusjon ved levering av legeerklæring).
In English:
Welcome to the 24th NOFE Conference in Tromsø November 7th-8th 2017. The topic of the Conference this year is New frontiers in epidemiology. 
Keynote speakers will be Magne Thoresen, Kristian Hveem, Camilla Stoltenberg and Anne Tjønneland.
Early bird fees are available until September 14th 2017. Abstract deadline is September 8th 2017. Abstract submissin instructions
Key-dates, times and issues:
Accommodation costs are NOT included in the conference fee, and must be booked by each participant.
The conference hotel (Clarion hotel The Edge) are giving us a special reduced rate (NOK 1190 per night in single room if booked before September 6th). Please contact the hotel by email for booking (kine.konst@choice.no – please specify reference number 11808).
If you are participating at the EPINOR Annual Meeting, you must remember to book the extra nights Nov 8th-10th and inform the hotel that your are an EPINOR member.
The Conference opens Nov 7th, 10.15.
The Conference ends Nov 8th, 16.00.
(NOFE will refund the Conference fee in full for cancellations performed before October 23rd. After this date a medical certificate is needed to get a refund).
Sign up for the conference here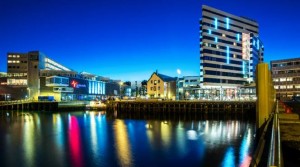 Welcome to Tromsø!
---
---