The Norwegian Epidemiological Association (NOFE) welcomes you to the 26th NOFE Conference in Oslo November 13th to 14th. The topic of this year's conference is Life course epidemiology – from cradle to grave.
The conference venue is Nationaltheatret konferansesenter
Visiting address: Haakon VIIs gate 9, 0161 Oslo
Important information (see details below)
Booking of hotel through registration form: closes October 12th
Booking of conference dinner through registration form: closes November 6th
We happy to present the keynote speakers:
Gita Mishra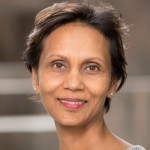 Professor Mishra is a National Health and Medical Research Council (NHMRC) Principal Research Fellow and Professor of Life Course Epidemiology at the School of Public Heath, University of Queensland. She is Director of the Australian Longitudinal Study on Women' Health (ALSWH), a major national study running since 1996 that has informed development of policy related to women's health. Previously, while in the UK, she held positions as Senior Research Scientist and as Program Leader at Medical Research Council units at Cambridge and University College London (UCL).
Her academic/professional qualifications include a PhD in Statistics (1997) from the University of Auckland, NZ, and she is currently recognised as a Chartered Statistician (Royal Statistical Society) and a Chartered Scientist (UK Science Council). She is internationally recognised for her contribution to research on life course epidemiology and women's health. Her specific focus is on the factors that affect reproductive health from menarche to menopause, and the influence of reproductive health across the life course. She has more than 300 peer-reviewed scientific papers and book chapters, including as co-editor of a key academic textbook on Family Based Studies. In 2017, she was presented an honorary membership of Sigma International, a global nursing organisation, for her contribution to women's health and was elected as a Fellow of the Australian Academy of Health and Medical Sciences (FAHMS). Most recently she was the presented with "2018 Leader of the Year" award by the Faculty of Medicine, The University of Queensland.
 Ruth Keogh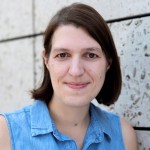 Ruth Keogh is an Associate Professor in the Department of Medical Statistics at the London School of Hygiene & Tropical Medicine. Ruth studied Maths and Statistics at the University of Edinburgh, before studying for a master's degree and DPhil at the University of Oxford. She joined the London School of Hygiene & Tropical Medicine in 2012, following previous positions in Oxford and Cambridge. Ruth is interested generally in statistical methodology for the analysis of longitudinal observational data, including for prediction and causal inference. She has worked in several areas of application in epidemiology and is now particularly focusing on research in cystic fibrosis. Ruth's recent work has been funded by a UK Medical Research Council Fellowship. In 2018 she received a Suffrage Science Award for women working in maths and computing.
Debbie Lawlor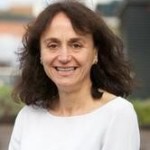 Deborah Lawlor was Born in Bradford and studied Medicine at Bristol University before working as a doctor in Bradford and Mozambique. She moved back to Bristol in 2000 to study for a PhD. She is now a Professor of Epidemiology in the Medical Research Council Integrative Epidemiology Unit at the University of Bristol. Her research is concerned with developing and applying novel causal methods so that we can better understand the causes of adverse reproductive, perinatal and cardio-metabolic health, and the links between those conditions.
Abstract submission
Abstract submission is now open, and we invite you to submit your abstracts for presentation at the conference. Deadline for submission is August 15th.
Please read the abstract submission guidelines and make sure you format your abstract appropriately. We ask you to submit your abstract as a Word document (.doc or .docx) to abstract@nofe.no. Please mark your e-mail "Abstract NOFE". Please also specify whether you wish to present in poster or podium format. We strongly encourage participants to do specify podium presentation.
Parallel session for discussion of opportunities in Norwegian cohort studies, chaired by CONOR
Norway stand out by having a number of valuable cohorts that include questionnaire data, clinical measurements and biological material. Some of these have collected standardized data and blood samples under the name Cohort of Norway (CONOR). But there are a number of other cohorts. This year CONOR has initiated an open parallel session for cohort studies that wish to come together to present and discuss the potential for exciting and important research. Please submit your abstract as a Word document (.doc or .docx) using the abstract template and mark the e-mail "Abstract NOFE Cohort".
Registration fees (VAT included):
Early bird fee (available until September 30th):
NOFE member                        NOK 3100
NOFE non-member               NOK 3800
Registration fee from October 1st :
NOFE member                       NOK 3800
NOFE non-member                 NOK 4400
The registration fee covers participation at the conference, lunch and refreshments and a copy of a supplement issue of the Norwegian Journal of Epidemiology containing the program and abstracts. The conference fee includes 25% VAT.
NOFE membership
If you wish to become a member of NOFE and benefit from the reduced conference fee, you may register as a new member and pay the membership fee at the registration form. This concerns new members only; the membership fee for existing members has been invoiced earlier this year.
Accommodation
Accomodation at the conference hotel can be booked at a reduced rate USING the registration form. If you need to book accommodation exceeding the availabilities in the registration form, please contact lbjordal@egencia.com and we will try to assist you. Booking of hotel rooms through the registration form closes on November 6th.
Conference dinner (November 13th)
The conference dinner is not included in the conference fee. If you wish to participate at the conference dinner on November 13th, you can register for this for the cost of NOK 690 per person at the registration form. Booking of conference dinner closes at October 12th.
EPINOR students
EPINOR covers the early bird NOFE member conference fee for all EPINOR students, the membership fee in NOFE if you are not already a member, travel costs and accommodation for the conference. The conference fee and membership fee will be paid directly by EPINOR for all EPINOR students who are or become a member in NOFE and register as an early bird. The early bird registration deadline is September 30th.
Those who do not wish to become a member of NOFE, will have to register for the conference as an ordinary participant. EPINOR will still cover the cost of the early bird non-member fee and the fee will be paid directly by EPINOR.
If an EPINOR student register later than September 30th, the participant must cover the difference in price (NOK 700 for NOFE members with late registration or NOK 600 for NOFE non-members with late registration).
For questions, send an email to epinor@uit.no
Annual meeting for EPINOR members
This year, the annual EPINOR meeting will be held the day before the NOFE conference, on 12th November. It will be a whole day seminar at University of Oslo, from 10.00 to 18.00. In the evening there will be dinner for the participants. The tentative topic for the annual meeting is «Missing data and multiple imputation». If you are planning to attend the EPINOR annual meeting, make sure to have this into consideration when you are arranging your travel plans.
The «Paper of the year» prize
The NOFE prize for Paper of the year (NOK 10 000,-) will be awarded to a first author of an epidemiologic paper which has been accepted or published in an international scientific journal in the period October 2018 to September 2019. The paper must be based on data from Norway or affiliated with a Norwegian institution. The first author of the paper must be able to attend the annual meeting in Oslo on November 13th 2019 to accept the award and present the paper. If the first author is not able to attend, it must be agreed in advance that a co-author may accept the award and present the paper on behalf of the first author. The nominated papers will be evaluated by a committee appointed by the NOFE board. Assessment criteria are: Outstanding scientific quality and integrity in a) methodologic robustness, b) presentation, and c) contribution to the field.  Please submit an electronic copy of the paper accompanied by a brief justification of your nomination to post@nofe.no. The final deadline is October 1st 2019.
Honorary membership
The NOFE board may award honorary membership to epidemiologists who have had a significant influence on the development of epidemiological research in Norway over several years. The honorary member is appointed at the conference, and will be invited to give a talk. At least two NOFE members must propose a candidate in order for the candidate to be considered. Honorary membership is not necessarily awarded each year, only if the board receives proposals for candidates who are found worthy. The list of proposed candidates is confidential and is available only to the board. Please submit your candidate proposal to post@nofe.no within September 1st 2019.