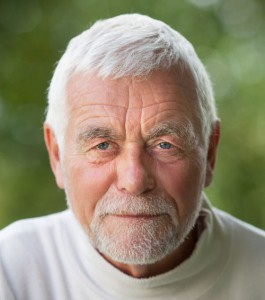 Jørn Olsen, Aarhus University:
Cohorts, biobanks, and registry research, the Nordic situation.
Jørn Olsen, MD, PhD, is Professor in Social Medicine, Aarhus University. Adjunct professor in Epidemiology at Syddansk Universitet and University of California. Head of the National Birth Cohort in Denmark. Post president of International Epidemiologic Association and Dansk Epidemiologisk Selskab. Research in different areas of public health but with a focus on reproductive health and life course epidemiology. Jørn Olsen has been involved in register based research including funding and policy aspects.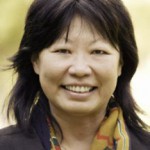 Kay-Tee Khaw, University of Cambridge:
Is ageing modifiable: What can we learn from cohort studies?
Kay-Tee Khaw, MBBChir, DCH, FRCP, FFPHM, MSc, FMedSci, CBE, is Professor of Clinical Gerontology at the University of Cambridge. She trained in medicine at Girton College, University of Cambridge and St. Mary's Hospital, University of London and in epidemiology at the London School of Hygiene and Tropical Medicine, with subsequent clinical and academic posts in the University of London and University of California San Diego. Her research interests are the maintenance of health in later life and the causes and prevention of chronic diseases including cardiovascular disease, cancer and osteoporosis with a focus on nutrition and hormones, The research is based on longitudinal population studies and clinical trials. She is a principal investigator in the European Prospective Investigation in Cancer in Norfolk, part of a ten country half million participant research collaboration over two decades. She is a fellow of the Academy of Medical Sciences, UK and has a National Institutes of Health Research Senior Investigator award.

David Leon, London School of Hygiene & Tropical Medicine:
The widespread decline in cardiovascular mortality : a poorly understood triumph.
David Leon is Professor of Epidemiology at the London School of Hygiene & Tropical Medicine and the Arctic University of Norway, UiT. Over the past 20 years his main research focus has been on studying the determinants of health in the former communist countries of Europe. He is currently leading a major international study on Cardiovascular Disease in Russia.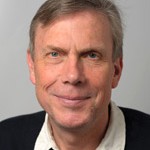 Odd O. Aalen, University of Oslo:
Causal inference in event history analysis.
Odd O. Aalen is professor of biostatistics at the University of Oslo. He has been working in survival analysis and infectious disease epidemiology (HIV infection). His main interest at the present time is causal inference. This is a new area of statistics where causality is treated in a much more systematic way than was done previously. Aalen is a member of the Oslo Centre for Biostatistics and Epidemiology (OCBE): http://www.med.uio.no/imb/english/research/centres/ocbe/.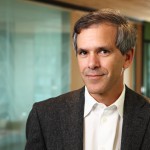 Christopher J.L. Murray, University of Washington:
Disease burden and risk factors in the Nordic countries – a global perspective.
Christopher J.L. Murray, MD, DPhil, is a Professor of Global Health at the University of Washington and Institute Director of the Institute for Health Metrics and Evaluation (IHME). A physician and health economist, his work has led to the development of a range of new methods and empirical studies to strengthen the basis for population health measurement, measure the performance of public health and medical care systems, and assess the cost effectiveness of health technologies. IHME is focused on the challenges of measurement and evaluation in the areas of health outcomes, health services, financial and human resources, evaluations of policies, programs and systems, and decision analytics. Dr. Murray is a founder of the Global Burden of Disease (GBD) approach, a systematic effort to quantify the comparative magnitude of health loss due to diseases, injuries, and risk factors by age, sex, and geography over time. He leads the collaborative of over 1,000 researchers from 108 countries in the production of the Global Burden of Diseases, Injuries, and Risk Factors Study 2013 (GBD 2013). This last iteration of this study generated nearly 1 billion estimates of health outcomes for 187 countries and 21 regions, and was published in The Lancet in December 2012.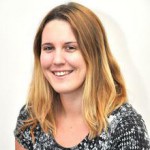 Cathy E. Elks, University  of Bristol:
Big data, big opportunities: Using genetics and epigenetics to understand the aetiology of complex traits and diseases.
Cathy Elks combines research in genetic and epigenetic epidemiology at the MRC Integrative Epidemiology Unit at the University of Bristol. Her research interests are centred around using large-scale genetic and epigenetic studies to understand the aetiology of reproductive traits and their relevance to cardiometabolic health outcomes. After studying Natural Sciences and specialising in Genetics, at King's College Cambridge, Cathy trained for an MPhil in Epidemiology at the Department of Public Health and Primary Care and a PhD in Genetic Epidemiology at the MRC Epidemiology Unit, also at Cambridge. She has had a lead role in performing genome-wide association studies for puberty timing as part of the international ReproGen consortium, and also worked on exploring patterns of weight gain and growth during infancy and childhood that are related to later obesity risk. During an MRC Career Development Fellowship, Cathy trained in epigenetic epidemiology, and she is now exploring the role of DNA methylation in complex traits and disease.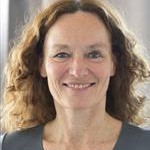 Camilla Stoltenberg, Norwegian Institute of Public Health:
Cohorts, biobanks, and registry research, the Norwegian situation.
Camilla Stoltenberg is Director General of the Norwegian Institute of Public Health (NIPH) and adjunct professor at the University of Bergen, Norway. She is a medical doctor and epidemiologist and has previously served as director of the Division of Epidemiology and Deputy Director General of the NIPH with responsibility for strategic development of national health registries. Her scientific work focuses on autism and other neurodevelopmental disorders, with data from registries, the Norwegian Mother and Child Cohort Study and the Autism Birth Cohort Study.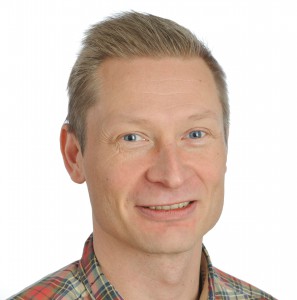 Anssi Auvinen, University of Tampere:
Cohorts, biobanks, and registry research, the Finnish situation.
Anssi Auvinen has a medical background and is currently the head of the Department of Epidemiology at School of Health Sciences, University of Tampere, where he has been a professor of epidemiology since 2000. He has previously worked as a visiting scientist at U.S. National Cancer Institute (NCI), International Agency for Research on Cancer (IARC), Lyon, France and Erasmus Medical School, Erasmus University, Rotterdam. His main research interest include prostate cancer screening, health risks from ionising and non-ionising radiation, urological diseases and epilepsy. He has published more than 300 scientific papers, supervised 20 PhD students, and served as scientific advisor for the WHO, UICC, IARC, UNSCEAR, ICNIRP and SCENIHR. He is also the current president of the Finnish Epidemiological Society.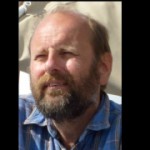 Magnus Stenbeck, Karolinska Institutet:
Cohorts, biobanks, and registry research, the Swedish situation.
Magnus Stenbeck is docent and senior researcher at the Department of Clinical neuroscience, Division of Insurance Medicine, Karolinska Institutet in Stockholm. He sat on the Swedish Research Council's Expert Committee for the development of research data infrastructure in all scientific disciplines. During the initial phase focusing in particular on register based research in the medical and social sciences. His interests are in social stratification, quantitative social research, and epidemiology.

Thor Aspelund, University of Iceland and the Icelandic Heart Association:
Cohorts, biobanks, and registry research, the Icelandic situation.
Thor Aspelund is a senior statistician at the Icelandic Heart Association and a Professor in biostatistics and epidemiology at the University of Iceland in the School of Health Sciences. His main research interests include the development of clinical prediction models for cardiovascular disease, diabetes, and osteoporotic fracture. He is currently the president of The Icelandic Society for Epidemiology and Biostatistics.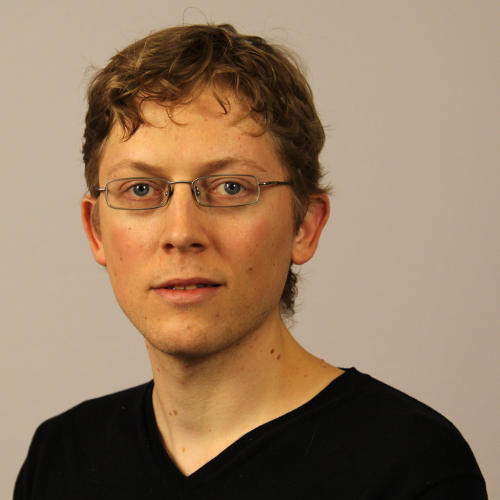 Lau Caspar Thygesen, University of Southern Denmark:
Cohorts, biobanks, and registry research, the Danish situation.
Lau Caspar Thygesen is associated professor in register-based epidemiology at the Danish National Institute of Public Health, University of Southern Denmark and is president of the Danish Epidemiology Society. His scientific work focuses on methodological development of register-based studies, pharmacoepidemiological studies including data from several Nordic countries, and clinical epidemiology of gastrointestinal patients.