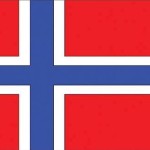 Bli medlem
Vi vil gjerne at du blir medlem i Norsk forening for epidemiologi (NOFE). Medlemskontigenten er kr 400,- pr år og gir rabattert konferanseavgift på den årlige NOFE-konferansen. Som medlem får du tilsendt lenke til fulltekstversjonen ved ny utgivelse av Norsk Epidemiologi. Det vil bli sendt en innbetalingsblankett for medlemskontingent pr e-post.
For å melde deg inn i foreningen er det bare å sende en e-post til post@nofe.no med tittelen Nytt medlem NOFE og følgende informasjon:
For- og etternavn
Arbeidssted (Institutt, Universitet/ høgskole e.l.)
Kontaktadresse (post)
E-postadresse
Telefonnummer
Seniormedlemskap (halv årskontingent) innføres fra 2022 for medlemmer som har gått av med pensjon eller fylt 70 år. Overgang til seniormedlemskap må meldes inn til NOFE (post@nofe.no).
For nærmere informasjon, ta kontakt på post@nofe.no
 BEHANDLING AV PERSONOPPLYSNINGER
Personopplysningene du gir oss ved innmelding (navn, arbeidssted, adresse og e-postadresse) benyttes til utsendelse av tidsskriftet Norsk Epidemiologi og relevant informasjon til medlemmene. Personopplysningene benyttes kun av NOFE og utleveres ikke til tredjepart. I henhold til NOFEs statutter (§4) vil personopplysningene slettes når medlemskapet opphører ved skriftlig utmeldelse eller ved to års ubetalt kontingent.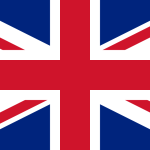 Join NOFE, become a member
We would like you to become a member of the Norwegian Epidemiological Association (NOFE). The membership fee is NOK 400, – per year. Members are entitled to a discount when participating at the annual NOFE conference. As a member you will receive an e-mail with link to the electronic version of each new issue of the association's journal, 'The Norwegian Journal of Epidemiology' (in Norwegian, 'Norsk Epidemiologi'). An invoice with payment details will be sent by e-mail.
In order to become a member, you need to send an e-mail to us (post@nofe.no) titled 'New NOFE Member' containing the following information:
First and last name
Work affiliation (Department, University/ University College/ Other)
Contact address (Mail)
E-mail
Phone number
Senior Membership (half annual membership fee) will be introduced from 2022 for members who have retired or reached the age of 70. Transition to senior membership must be reported to NOFE (post@nofe.no).
Should you have further questions, do not hesitate to contact us (post@nofe.no)
DEALING WITH PERSONAL INFORMATION
The personal information you provide such as name, work affiliation(s) address and e-mail will be used for sending the journal and other relevant information to you. This information is only used by NOFE and is not disclosed/distributed to third parties. According to NOFE's statute (§4), personal data will be deleted when membership ends on written notice or if a subscription is unpaid in two consecutive years.