---
NOFE 2016 Conference in Bergen 26.-27. September
(Updated June 23rd, 2016)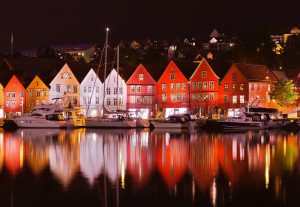 Registration is now open, including early bird prizes, hotel booking and conference dinner reservation:
On the program we have very interesting keynote addresses on several diverse topics:
Interpreting Epidemiologic Evidence: The Art of Using Research Wisely
David Savitz, Vice President for Research & Professor of Epidemiology & Obstetrics and Gynecology. Brown University, Providence, Rhode Island, USA.
The seventh Tromsø Study 2015-2016: Presentation of preliminary results and extensive opportunities for further research collaborations
Laila Arnesdatter Hopstock, Associate Professor, Faculty of Health Sciences. University of Tromsø, The Arc:c University of Norway.
Giardiasis in Bergen 2004 – The outbreak and its clinical consequences
Knut-Arne Wensaas, Postdoctoral Research Fellow. Research Unit for General Practice, Uni Research Health, Bergen, Norway.
Spurious interaction as a result of categorization
Magne Thoresen, Professor Oslo Centre for Biostatistics and Epidemiology University of Oslo, Oslo, Norway.
From ordinary survival analyses to analyses of competing risk
Stein Atle Lie, Professor, Medical Statistics, Department of Clinical Dentistry, University of Bergen, Bergen, Norway.
Check out the preliminary program
---
Nominasjon av årets artikkel: Ny frist 18.mai
På den årlige NOFE-konferansen er det tradisjon for å dele ut en pris for årets artikkel.Du er invitert til å nominere an vitenskapelig artikkel innen epidemiologi forfattet av en eller flere NOFE medlemmer og som ble publisert I 2015. Styret i NOFE ønsker forslag til  årets beste artikkel i 2015. Vi har bestemt oss for å forlenge tidsfristen da vi ikke har mottatt noen forslag. Kriteriene er oppgitt på vår nettside: http://www.nofe.no/beste_artikkel_mer.html
---
We are happy to announce the 3rd Call for Abstracts to the NOFE-conference to be held in Bergen on 26th  and 27th of September. We have received many abstracts, but to be sure to capture all interested presenters, we extend the deadline for abstract submission.
Formatting and submission information
The abstract deadline is extended to April 18th 2016, 12:00.
We hope to have practical information regarding registration for the conference available in May. We are happy to announce keynotes for this year conference.
Updated: April 5th, 12:37
---
Nomination of honary member and best research paper 2015 : Deadline is Mai 1st
On this years NOFE-conference in Bergen in September we shall follow our tradition and announce an honorary member and present the best paper published in 2015 by one or more NOFE-members.
Honorary member: You are invited to present and give your reasons for a NOFE-member as an honorary member. The honoured member is expected to give a talk about his/her research carriere at the conference.
The best research paper 2015: You are invited to nominate a scientific paper published in 2015 by one or more members of NOFE. The winner will receive a prize of NOK 5000,-. In addition, the winner will be expected to give a short presentation of the paper to the Conference.
Updated: April 5th, 12:37
---
Welcome to the NOFE conference 2016!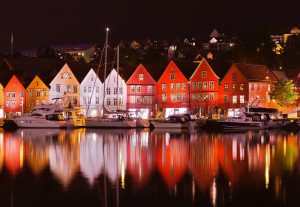 The 23rd conference of the Norwegian Epidemiological Association (NOFE) will be held in Bergen September 26th-27th 2016
Call for abstracts
Abstract Due Date: April 4, 2016
More info here