Signert årsprotokoll er klar, les den her: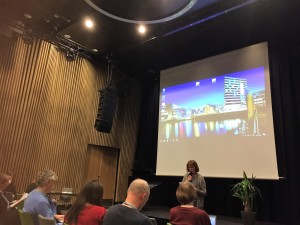 Og les mer om våre nye æresmedlemmer her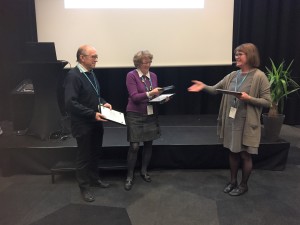 ---
Call for papers Nordic Registry Data (deadline June 30 2018)
Scandinavian Journal of Public Health ønsker forskningsartikler til spesialnummer om nordiske registerdata. Frist for innsending er 30.juni 2018.
---
The call for abstracts for the European Congress of Epidemiology 2018 (4-6 July 2018 in Lyon, France) is open

http://www.euroepi2018.com/call-for-abstracts
The topics and the instructions.
Closing of the call for abstracts – 15 January 2018
Notification of acceptance to authors (oral, poster) – 8 March 2018
---
NOFE-konferansen 2017 i Tromsø 7-8 November vel overstått!
Gratulerer til Turid Lingaas Holmen og Jostein Holmen som årets æresmedlemmer!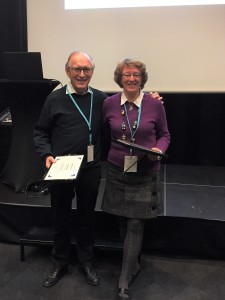 Gratulerer til Paz Lopez-Doriga Ruiz for NOFEs pris for beste artikkel 2017!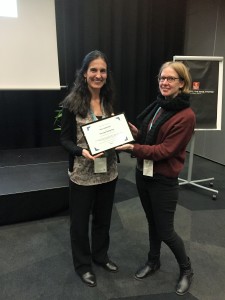 ---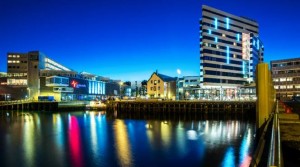 Welcome to the 24th NOFE conference in Tromsø November 7-8, which will be held at Clarion Hotel The Edge. The topic of the year is New frontiers in epidemiology, and we warmly welcome the keynote speakers; Magne Thoresen, Kristian Hveem, Camilla Stoltenberg and Anne Tjønneland.
Plenary sessions will take place at "Margarinfabrikken 1", which is located on the ground floor at The Edge.
The 2017 NOFE Annual Meeting will be held on Tuesday at 16:15 at the conference hotel. Following the annual meeting, the Publication of the Year Award and Honorary Membership Award will be presented.
We would like to welcome you to the Welcome Reception on Tuesday at 19:00. The Welcome Reception will be followed by dinner at the conference hotel at 20:00. The welcome reception will take place at M/S Polstjerna, which is situated a short walk (10 minutes) from The Edge. M/S Polstjerna is the best preserved vessel that has taken part in seal hunting and was also used for Arctic exploration. The vessel is put in a protective glass house and we can admire the important tradition of Arctic hunting in the history of Tromsø. The temperature in the glass house is low, so we must keep our outer clothes on. The local conference committee will guide you all, and we meet in the lobby at The Edge 18:45.
There are three parallel sessions which will take place in designated rooms at the ground floor at The Edge. Remember that presentation should be delivered electronically at the registration desk Tuesday 7 November between 10:15 and 11:00. Posters should be mounted in the time span 10:15-11:00 on Tuesday on a designated space in the room "Margarinfabrikken 1".
Welcome to Tromsø and NOFE 2017!
---
NordicEpi 2017 – reisebrev av Lise Lund Håheim

NordicEpi 2017 ble arrangert i Lund i Sverige 13.-15. september. Det var svensk forening for epidemiologi (SVEPET) og SIMSAM Lund som er med i forskningssamarbeidet Swedish Initiative for research on Microdata in the Social And Medical sciences (SIMSAM) sto for arrangementet. Temaet for konferansen var epidemiologi og registerbasert forskning. Nytt i år var å inkludere forskning innen demografi.
Keynote foredrag
Irma Elo, USA. «US mortality in comparative perspective»
Mikko Myrskylä, Tyskland. "Family structure and health"
Manolis Kogevinas, Spania. "Current trends in cancer epidemiology"
Roel Vermeulen, Holland. "Exposome; New approaches to decoding the complexity of environmental exposures and interactions"
Mads Melbye, Danmark. "How we in the Nordic can advance our understanding of causality by combining resources within our national registries and biobanks"
Nancy Pedersen, Sverige. "Harnessing the power of genetically informed designs: Unravelling gene-environment interplay"
Parallellsesjonene
De dekket et vidt spekter av temaer som metodologiske temaer, aldring, sosiodemografiske determinanter, immigrasjon og helse, kreft epidemiologi, tidlig I livet og determinanter for sykdom senere I livet, miljøfaktorer og helse, reproduktiv epidemiologi, sosiodemografiske forskjeller, farmakoepidemiologi, yrke og helse, register spesifikke temaer og en samlesesjon for forskjellige temaer innen populasjonsforskning.
Abstraktene kan leses på konferansens hjemmeside www.nordicepi.com. Fra deltakerlisten kunne jeg telle 17 norske forskere og totalt 170 deltaker. NordicEpi 2019 arrangeres av den finske epidemiologiforeningen, og den skal foregå i Tampere.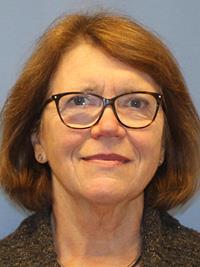 Lise Lund Håheim
---
The 24th Nordic Congress of Gerontology, Oslo, 2-4 May 2018
Registration and Call for abstracts is open (Sept 1st)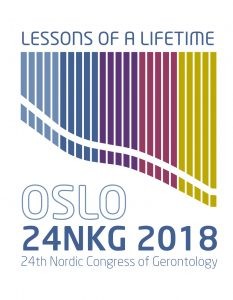 Plan now to attend the 24 NKG and visit Oslo next spring! Share the latest research findings and ideas, and meet old and new colleagues and friends.
The theme for the 24 NKG – "Lessons of a life time" – indicates that not only the state of being old is important, but also the journey individuals and societies travel to get there.
Key dates
Call for papers opened 1. Sept. 2017
Submission Symposia Deadline: 15. Nov. 2017
Submission Abstracts Deadline: 15. Dec. 2017
---
A new course in register-based epidemiology at UiO
http://www.uio.no/studier/emner/medisin/med/HES9325/index.html
Registration is open until November 1.
---
Postdoc position in Biostatistics in Oslo
One postdoc position is available at the Oslo Center for Biostatistics and Epidemiology, Department of Biostatistics, University of Oslo, see https://www.jobbnorge.no/ledige-stillinger/stilling/141899/postdoctoral-research-fellowship-in-biostatistics