---
Årsmøte i 2016 er berammet i Bergen, 26.september kl.16.00 og avholdes i forbindelse med den årlige epidemiologikonferansen. Les mer her
---
NOFE 2016 Conference in Bergen 26.-27. September
Program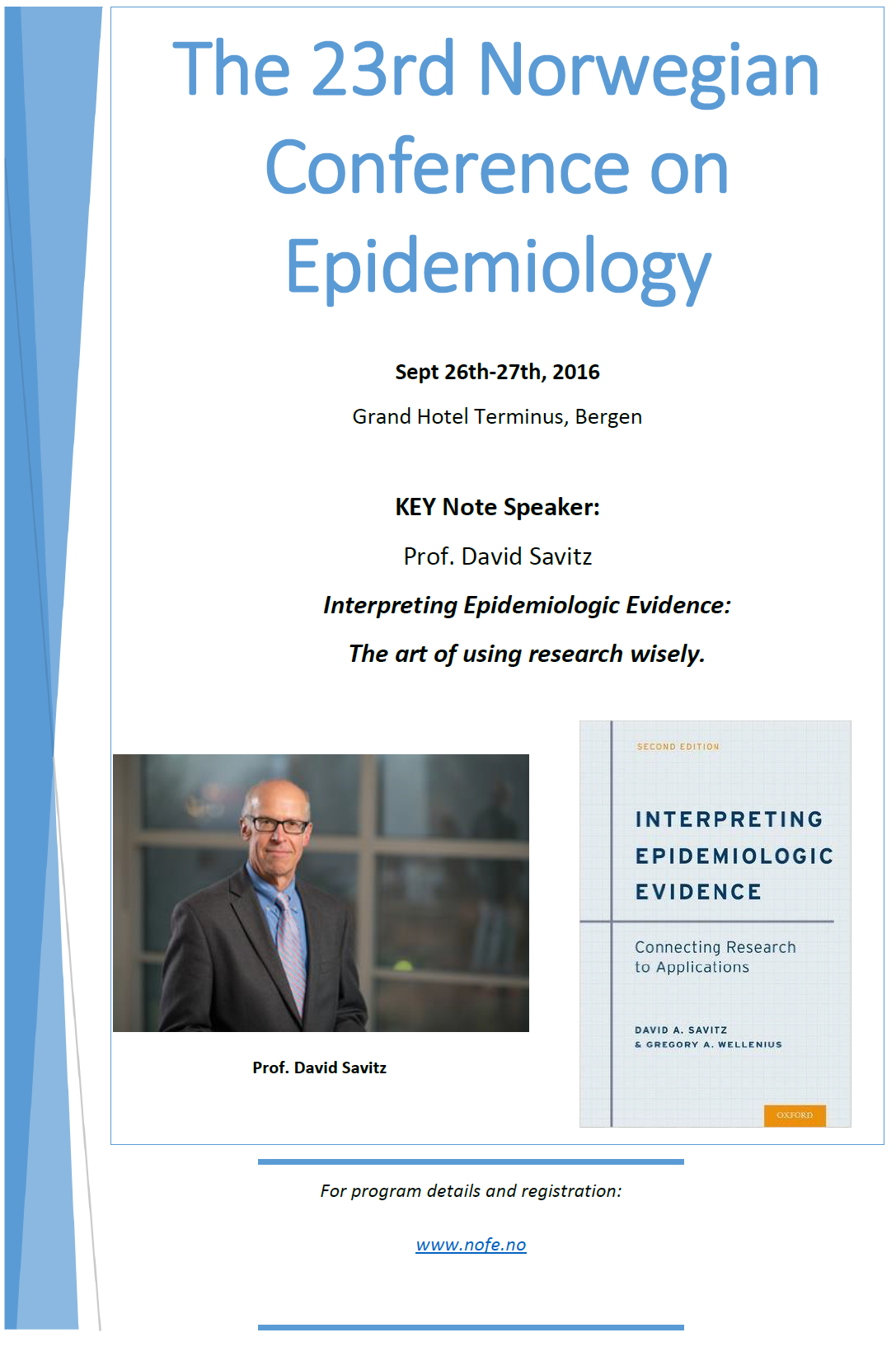 On the program we have very interesting keynote addresses on several diverse topics:
Interpreting Epidemiologic Evidence: The Art of Using Research Wisely
David Savitz, Vice President for Research & Professor of Epidemiology & Obstetrics and Gynecology. Brown University, Providence, Rhode Island, USA.
The seventh Tromsø Study 2015-2016: Presentation of preliminary results and extensive opportunities for further research collaborations
Laila Arnesdatter Hopstock, Associate Professor, Faculty of Health Sciences. University of Tromsø, The Arc:c University of Norway.
Giardiasis in Bergen 2004 – The outbreak and its clinical consequences
Knut-Arne Wensaas, Postdoctoral Research Fellow. Research Unit for General Practice, Uni Research Health, Bergen, Norway.
Spurious interaction as a result of categorization
Magne Thoresen, Professor Oslo Centre for Biostatistics and Epidemiology University of Oslo, Oslo, Norway.
From ordinary survival analyses to analyses of competing risk
Stein Atle Lie, Professor, Medical Statistics, Department of Clinical Dentistry, University of Bergen, Bergen, Norway.